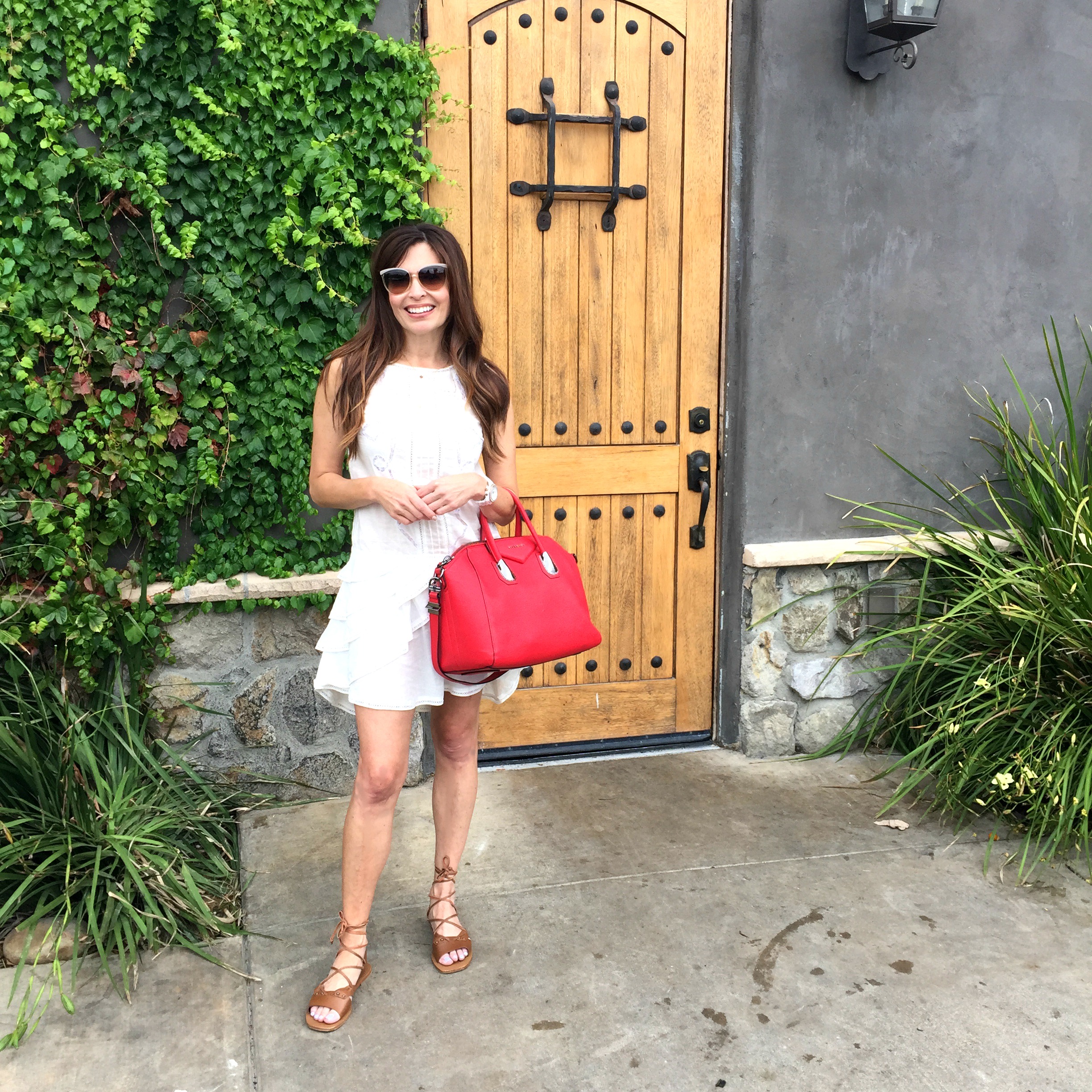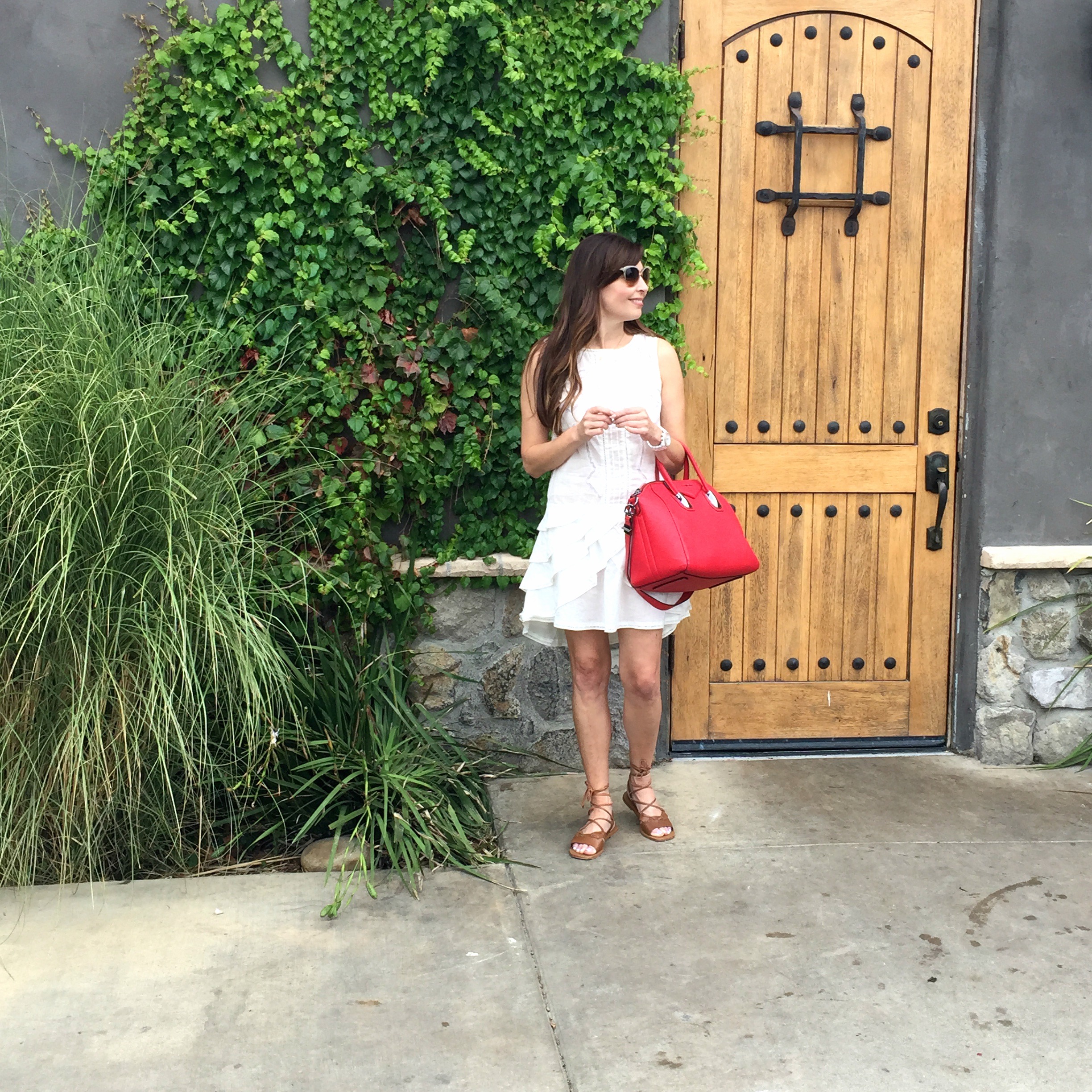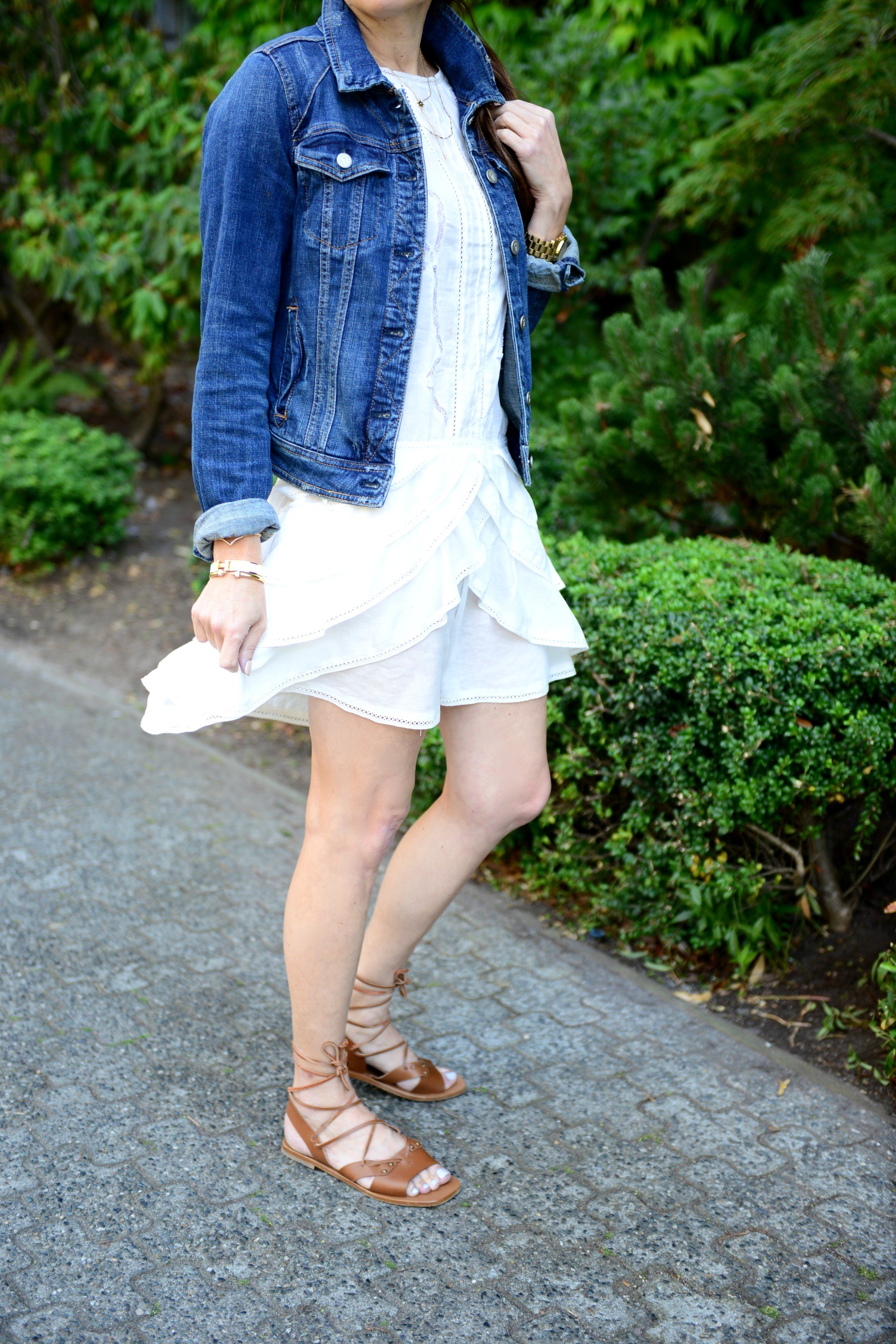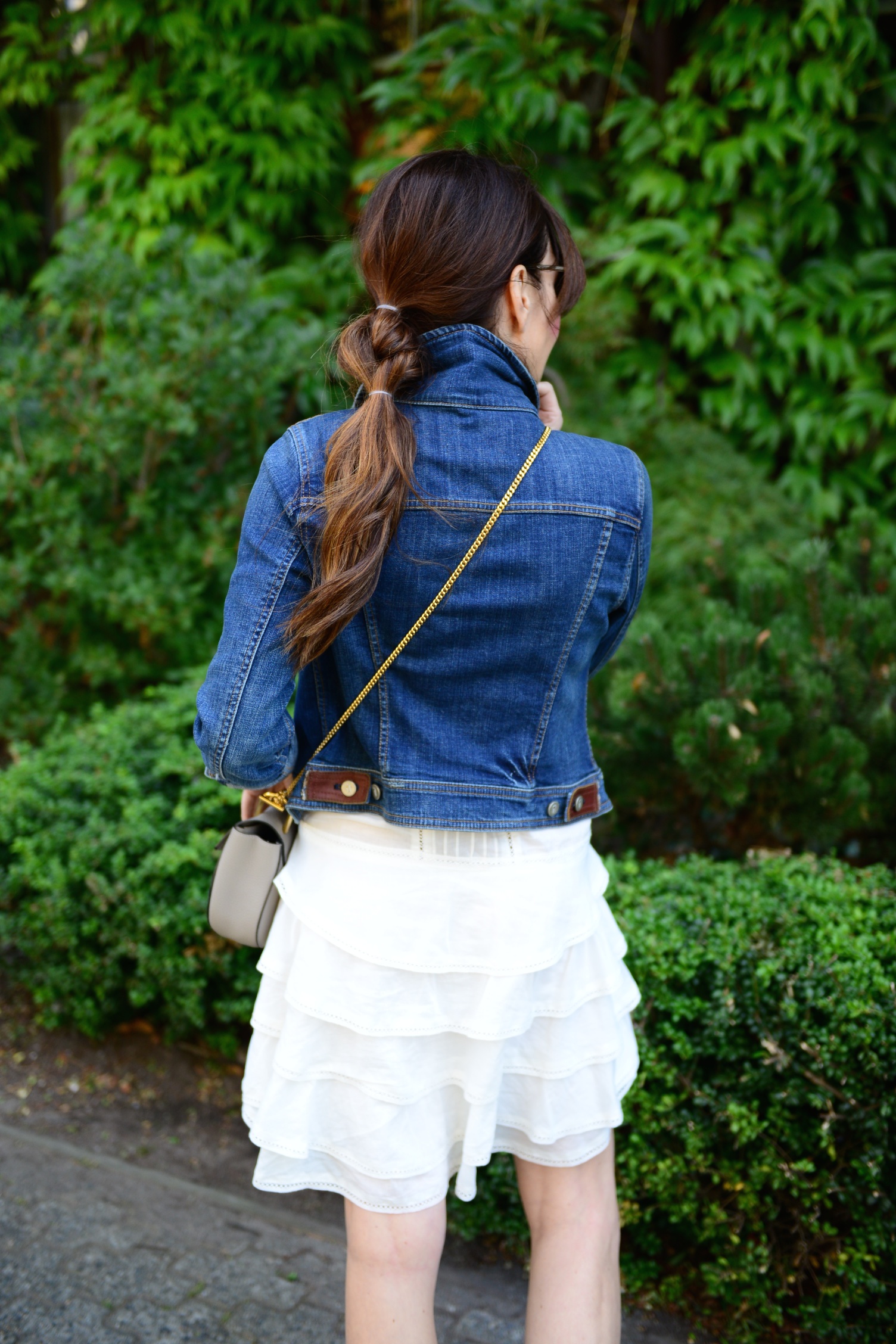 Visiting wine country is a fabulous experience and a must do if you're in the San Francisco/Bay area.   Besides enjoying a glass (or bottle) of vino, Napa and the surrounding region has numerous spots for exquisite dining and jaw-dropping views. Temperature differences between San Francisco and Napa generally vary a lot – the ocean breeze makes for cool temps throughout the year while the valley can get extremely warm in the summer.  Tried and true layers are the way to go.
Dress
I chose a feminine LWD for a spring day of wine tasting in Calistoga and Napa.  A breezy, sundress, cotton jumpsuit or flowing maxi dress are great one and done outfit makers for a day of sipping vino.
Shoes
One of the key considerations when dressing for a wine tasting tour, is foot comfort.  Keeping your tootsies comfy is of paramount importance especially if you plan on taking a wine cellar tour.   Wine production occurs in the depths of a vineyard's property so there will be stairs to navigate and potentially uneven, damp ground in and around the barrels.  A flat sandal, cute sneaker or low heeled wedge will look chic with a simple sundress and prevent you from pulling an unexpected gymnastics move.
Layers
Regardless of how warm Napa county might be during the day, the cavernous wine cellars and evenings can be chilly.  You'll be happy that you can packed a scarf or jacket to drape over your shoulders for when you're sipping something yummy on a beautiful, trellis covered terrace.